The majority of WWE contracts are about to expire. Brock Lesnar is undoubtedly the most well-known name among the A-listers whose contracts are about to expire. Even though Lesnar doesn't compete on a regular basis, he remains one of WWE's top attractions. The Beast Incarnate lost his most recent match in the ring at the Elimination Chamber against The Almighty, Bobby Lashley. Because of his illegal move and low blow on Lashley, Lesnar was stripped of his title. Brock Lesnar then lost his cool and destroyed the referee for a second time.
Nobody can predict whether Brock Lesnar will continue working for WWE. The former WWE Champion has only ever competed for NJPW outside of the WWE. Over the course of his time in the Japanese promotion, Lesnar also held the title of IWGP Champion. According to a recent report, WWE plans to extend Brock's agreement with them.
WWE Wants to Renew Brock Lesnar S Contract
According to reports, Brock Lesnar's contract will expire in the middle of April. The 45-year-old wrestler has reportedly been offered a new contract by the promotion, according to The Wrestling Blog.
Brock hasn't said whether he'd be willing to advance his career with WWE, though. Rumor has it that Lesnar will compete on the biggest platform against Nigerian giant Omos. Who succeeds, in the end, is still up in the air.
I received information regarding Brock Lesnar contract, WWE has pitch in a new contract to Brock a couple days ago. Brock hasn t answer if he will take the new contract, or if he doesn t want to sign a new contract, Brock contract is still set to expire Mid April.

The Wrestling Blog (@WrestlingBlog_) March 3, 2023
It's important to remember that his contract will end that same month. Although we don't yet know if Brock plans to stay, it's quite improbable that he'll decide to depart WWE in favor of another brand.
Read More: Logan Paul Wants to Get Even with Tommy Fury for What He Did to His Brother Jake Paul!
Other WWE contracts that are due to expire this year
The Wrestling Blog included the names of more WWE stars whose contracts are about to expire in addition to Brock Lesnar.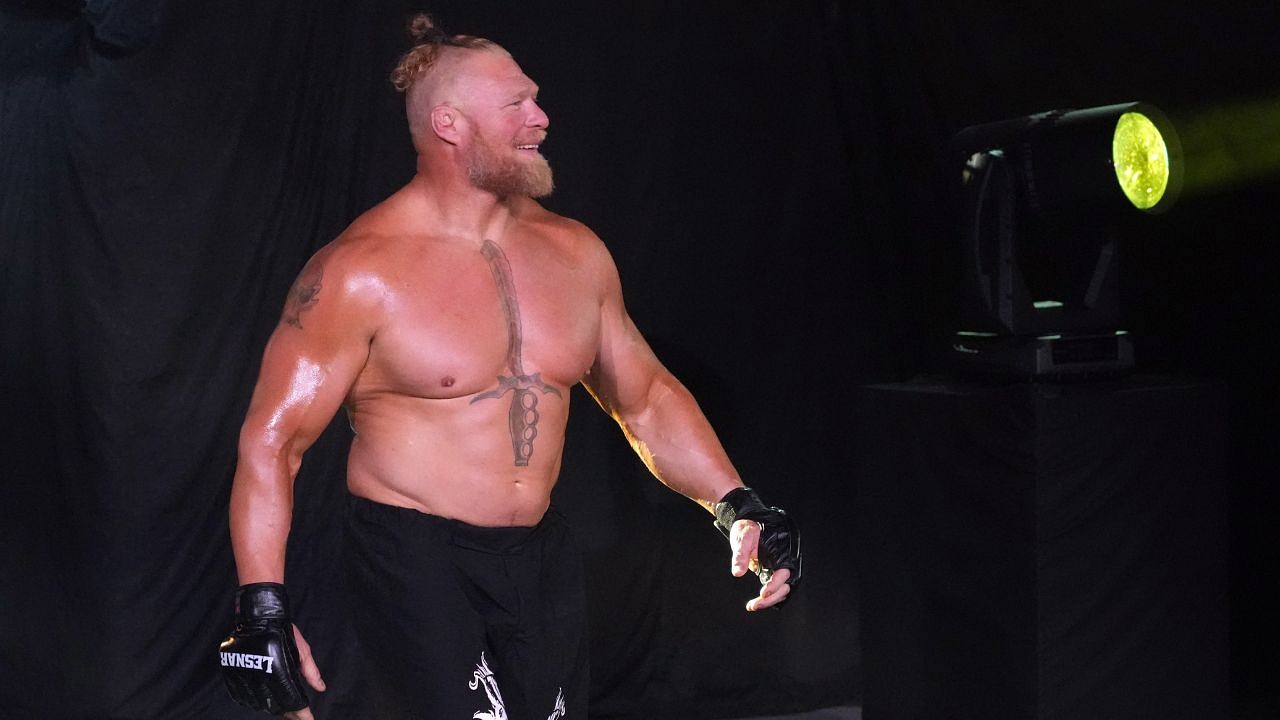 Edge, a Rated R Superstar, is supposedly scheduled to have his WWE contract expire in August; but, additional time due to an injury may cause that deal to be extended. Similarly to this, Rey Mysterio's contract appears to be set to end in August.
WWE Contracts Expiring this year pic.twitter.com/ATkJD26DGE

The Wrestling Blog (@WrestlingBlog_) March 1, 2023
Moreover, Matt Riddle and Jerry Lawler's contracts will expire in December, and Elias' contract will end in June.
For more news on wrestling, click here.