Spanish coaching giant, Luis Enrique has parted ways with the Spanish national Football team after the multiple world cups winning nation, notably in 2010, had to face a shocking exit from the hands of upcoming football giants Morocco, in the Round of 16.
The game was fast-paced with neither side allowing the other to open the scoring sheet. Although both Spain and Morocco missed multiple open chances to score, the game sailed through Extra Time and eventually to Penalty shootouts where La Roja couldn't even score once thanks to Morocco's sensational stopper, Yassine Bono.
Spain was the top contender to defeat Morocco in the first knockout game but lost 3-0 on penalties after the game ended 0-0 after extra time. Spain knocked out Costa Rica 7-0 in their opening game in Qatar but suffered an unexpected loss to Japan that caused them to finish second in Group E. Luis Enrique took over in 2018 following Spain's disastrous World Cup performance in Russia. He guided La Roja to the Euro 2020 semi-finals, where they were similarly defeated by Italy on penalties.
The former Barcelona boss, whose contract with Spain was due to end this month, accepted complete responsibility for his team's tournament exit earlier than anticipated.
The manager of Spain's under-21 team, Luis de la Fuente, has been named to succeed Luis Enrique, according to the Spanish FA. De la Fuente, 61, oversaw the squad that took home a silver medal at the 2018 Tokyo Olympics. He also led Spain's under-19 team to a European Championship title in 2015 and the under-21s to the same honour in 2019.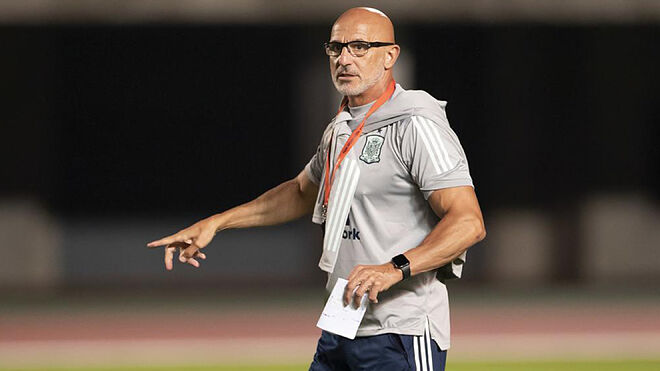 The RFEF (Spain's football federation) made this public by thanking the boss for his services. "The RFEF would like to thank Luis Enrique and his entire coaching staff for their work at the helm of the senior national team over the past few years. The RFEF sporting department delivered a report to the president which found that a new project for the Spain National Team should begin, aiming to continue the growth of recent years".
Luis led Spain to three consecutive semi-final appearances at the 2020 European Championship and twice in the UEFA Nations League during his time in charge of the national team. Unfortunately, he failed to deliver a miraculous performance at the FIFA World Cup Qatar 2022.
The departing coach apologised for not being able to assist more in a statement shared on Twitter and Instagram. "It was very special to be part of this", he wrote.
Spain last won a major prize at Euro 2012 ten years ago, and they haven't won a World Cup knockout match since winning in South Africa in 2010.