The group stage of the World Cup in Qatar has been lauded as the "greatest ever".  According to FIFA President Gianni Infantino, the number of upsets and the geographic diversity of the teams moving on demonstrated that football is evolving into a more global sport
Former winners Argentina, Spain, Germany, and Brazil all suffered shocking group-stage defeats, and in addition to traditional behemoths in South America and Europe, the final 16 also included players from Africa, Asia, and North America.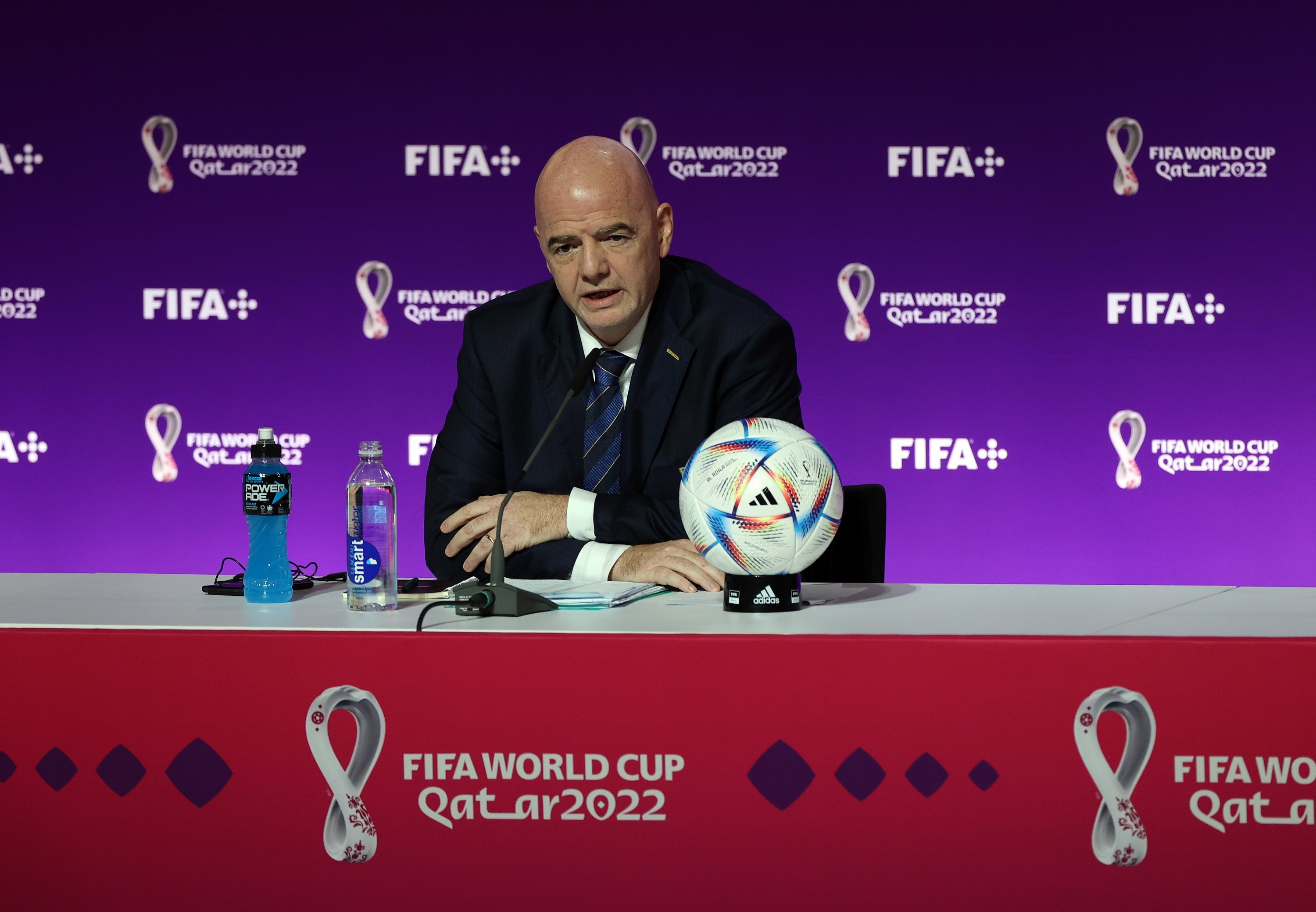 Infantino said that the games, which were "played in gorgeous venues," had already garnered a television audience of more than two billion people.
In remarks made public by FIFA on Wednesday, he praised the "fantastic atmosphere, tremendous goals, incredible excitement, shocks, and small teams upsetting big teams."
"Well, neither big teams nor small teams exist anymore. The level of competition is extremely level. Additionally, for the first time in history, national teams from every continent advanced to the knockout stage. This demonstrates how globalization in football is spreading.
To accommodate 48 teams for the 2026 World Cup, which would be spread across 16 cities in the United States, Canada, and Mexico, Infantino successfully lobbied for the expansion of the tournament from 32 to 48 teams.
On Wednesday, Infantino expressed his excitement at the number of supporters packing the nation's stadiums and fan zones and predicted that the ultimate TV viewership numbers will surpass five billion.
At the end of the day, he continued, "all we want to do is provide joy and happiness to individuals all over the world."
We have already seen some amazing action on the field, which, (ultimately), is the most essential part of what you do. "That's what football is about, it's what the World Cup is about, and that should also continue from here until the conclusion."