The NBA's annual awards typically don't seem fair to the players who consistently compete fiercely up to the last few days but ultimately fall short of someone else. Bam Adebayo has been missing out on the DPOY title for a while, and he has now spoken out about it.
One of the top defenders in the NBA, the Miami Heat big man is one of the few that actually guards one through five players and does not just carry that label around.
The Heat All-Star claims that despite both Rudy Gobert and Marcus Smart being excellent defenders, they are not as versatile as him and that he has had enough of them earning the top defense award over the past two years.
Read More: Kyrie Irving Says, "I Take It upon Myself," Owning up To His Part in The Lakers' Avoidable Loss!
Bam Adebayo Opens Up On Why He Thinks He Should be DPOY
In a recent interview with Taylor Rooks for Bleacher Report, Bam was open and presented his case for the Defensive Player of the Year award.
Without any hesitation, he called out his NBA teammates for the accomplishments they had made over the past two years that, in Bam's opinion, should be properly his.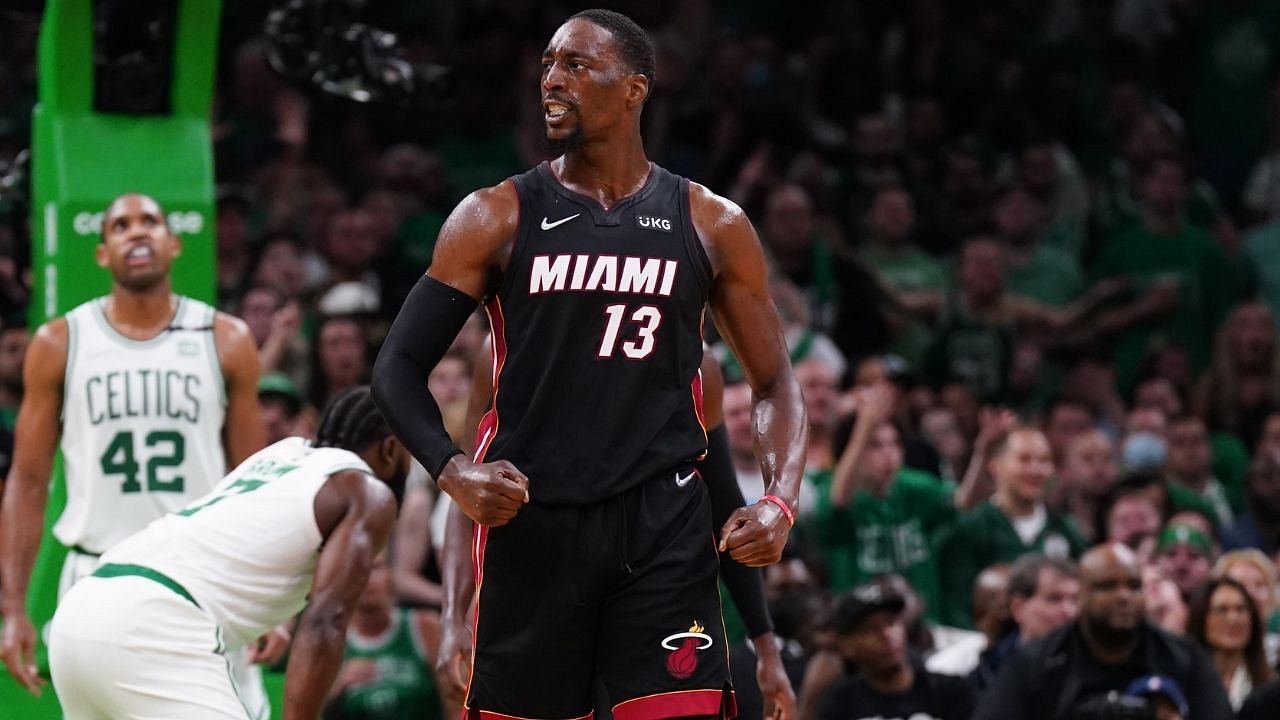 Rooks: You've proclaimed yourself to be the NBA's top defender. Present your case.
Bam: I look out for 1-4. We are only three people: Giannis, Draymond, and I. One more?
Rooks: Oh, Marcus Smart triumphed last year. Rudy won the year prior.
Yes, but Rudy can't. Boom
Rooks: Do you reject Rudy?
Bam: Nah
Rooks: You claimed that I ought to have won the DPOY the previous two years. Why do you think you should have beaten Marcus and Rudy?
Bam: It needs to translate, and I think Rudy's performance throughout the playoffs didn't. Marcus Smart also covers positions 1 through 4.
He doesn't really have a bad take. To Gobert, one DPOY was fine. But a person who is ridiculed by every guard in the playoffs shouldn't win the award three times. In terms of Intelligence, he deserved it last year just as much as Bam.
Read More: Lewis Hamilton's Investment Prompted a $4.94 Billion Company to Diversify Into Plant-Based Diet Products!
DPOY Race 2023
This year, Brook Lopez, the Bucks' big man who isn't Giannis Antetokounmpo and has been the cornerstone of Milwaukee's defense, is ahead of Bam, who, if he keeps up this pace, will likely win the award.
According to the most recent NBA.com updates, Jaren Jackson Jr. and Robert Williams III are both ranked above him, but Adebayo would be competing with them by year's end given how many games the Celtics big man will have played by then (even if he stays healthy).