time for One of the most exciting basketball teams in history was the Los Angeles Lakers. Magic Johnson, one of the finest and most entertaining players to watch, captained the club. The man intimidated opponents with his enormous size, incredible ability to create plays, and crude language. something he continues to do today.
Ask Conan O'Brien if you want to know something. Magic was invited to join him in a game of HORSE by the talk show presenter. However, he not only came up short, but the five-time NBA Champion torched him in the process.
Magic Johnson Once Torched Conan O'Brien in A Game of Horse While Also Roasting Him in The Process
Magic Johnson, like many athletes, was driven by winning during his playing career. As a former NBA superstar, the man possessed a fiercely competitive attitude, which he still exhibits now. Conan O'Brien, the presenter of the talk program, discovered something the hard way.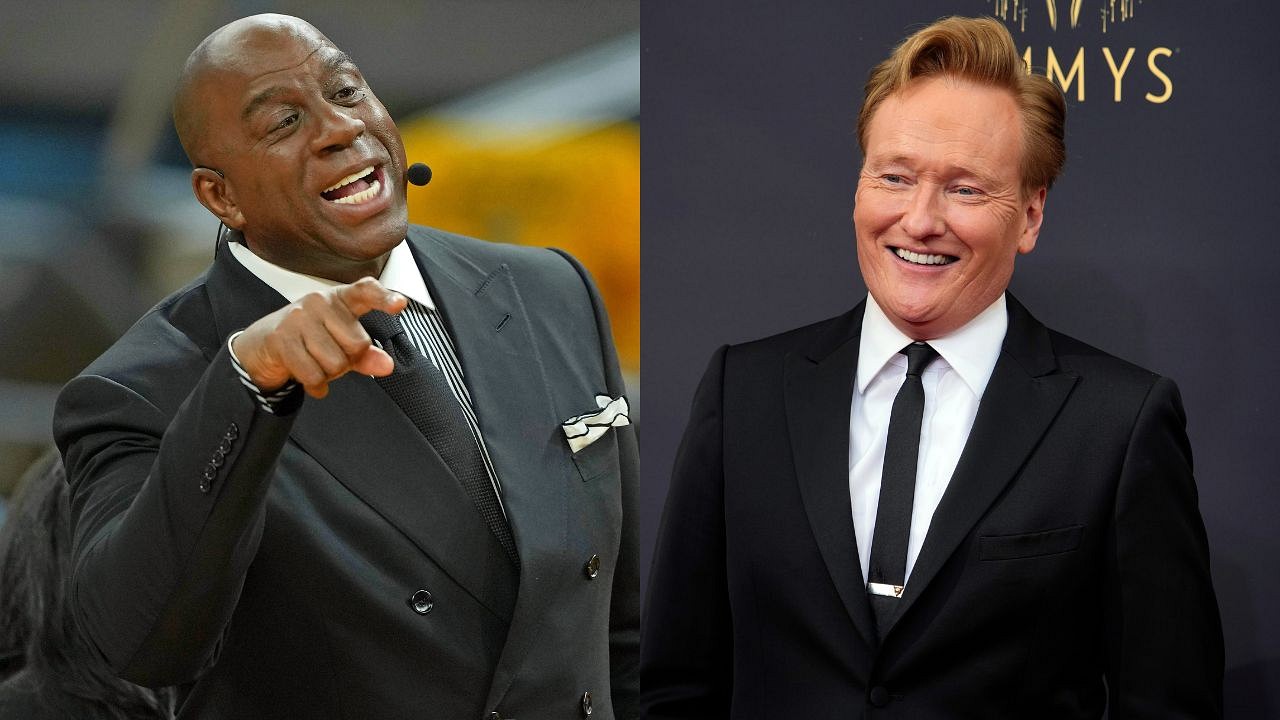 In 2019, O'Brien requested Magic to appear on his program and issued a HORSE challenge to the future Hall of Famer. Johnson, however, had no mercy as he mercilessly destroyed Conan while also making fun of him by outlining the reasons why he couldn't succeed in the NBA.
It was a wonderful clip that serves as an excellent illustration of how amusing Magic is. The conclusion of the video added to its hilariousness. Magic compelled Conan to buy him lunch at Jack in the Box as payment for his victory.
The men sat down for lunch once the food had been brought and gave the ball to the delivery man, who then started pulling off some wild dunks. The elderly munched on their meals throughout. Talk about a good time.
Read More: The Rock" Dwayne Johnson Was Once Threatened on Social Media by His Fast and Furious Co-Star!
Magic Is Still Good Friends with Conan O'Brien Despite the Latter Being a Larry Bird Fan
Magic Johnson and Conan O'Brien are truly good friends, despite the roasting. This is despite the fact that Larry Bird, a former Celtics player, is preferred by Conan, a resident of Boston, above Magic. He was even criticized for it by the Laker Legend on his show.
Every basketball fan is aware of the impossibility of a friendship between Lakers and Celtics supporters. Yet, Magic and Conan are able to set their disagreements aside in some way.
Would have paid $10,000 to watch Magic Johnson & Michael Jordan play: Karl Malone Recounts Observing Historic Dream Team Practice