Not even a month has passed since Kyrie Irving requested a trade from the Brooklyn Nets and switched teams. We are now debating whether he will remain with the Mavericks beyond the current season.
But are we wrong in this instance? For the third time in the past six years, the man has figuratively dumped title favorites. What's to say he'd stick around with Luka Doncic and company? Compared to the 2016–17 Cavaliers, 2018–19 Celtics, and 2022–23 Brooklyn Nets, they appear to be quite poor (until January).
He won't go, according to an NBA executive from the East, unless his relationship with Luka worsens.
Read More: Shannon Sharpe Uses an F1 Metaphor to Say that Pelicans Star Zion Williamson Will Never Be Healthy.
Is Kyrie Irving in Dallas to Stay? or Will He Leave Once He Hits the Free Agency?
In all honesty, Irving might not know the solution to it. Even though he will turn 31 in the spring, he won't give you the kind of long-term commitment that most sportsmen in their late-stage prime demand.
Don't be shocked, though, if the point guard signs an extension with the Mavs soon. Irving will remain in Dallas until things go bad between him and Doncic, according to BR and an executive from the Eastern Conference.
Read More: Jayson Tatum and Donovan Mitchell Put It, "Giannis Antetokounmpo Has Bad Nights, It's Still 25 & 15."
He also made several other assumptions that sound more like Kyrie.
nba/comments/11dl12h/pincus_kyrie_will_be_on_his_best_behavior_until/?ref_source=embed&ref=share">[Pincus] Kyrie will be on his best behavior until he gets paid; after is a different story, an executive said. Unless he and Luka actively despise each other, I don't see Dallas letting him go.
by u/iksnet in nba/">nba
Where Else Can Irving Go?
Many teams are making last-ditch efforts to secure the first overall pick in the 2023 Draft, which might land them Victor Wenbanyama. And whether it's the San Antonio Spurs or the Houston Rockets, as soon as they have him, they'll be in the running for the playoffs.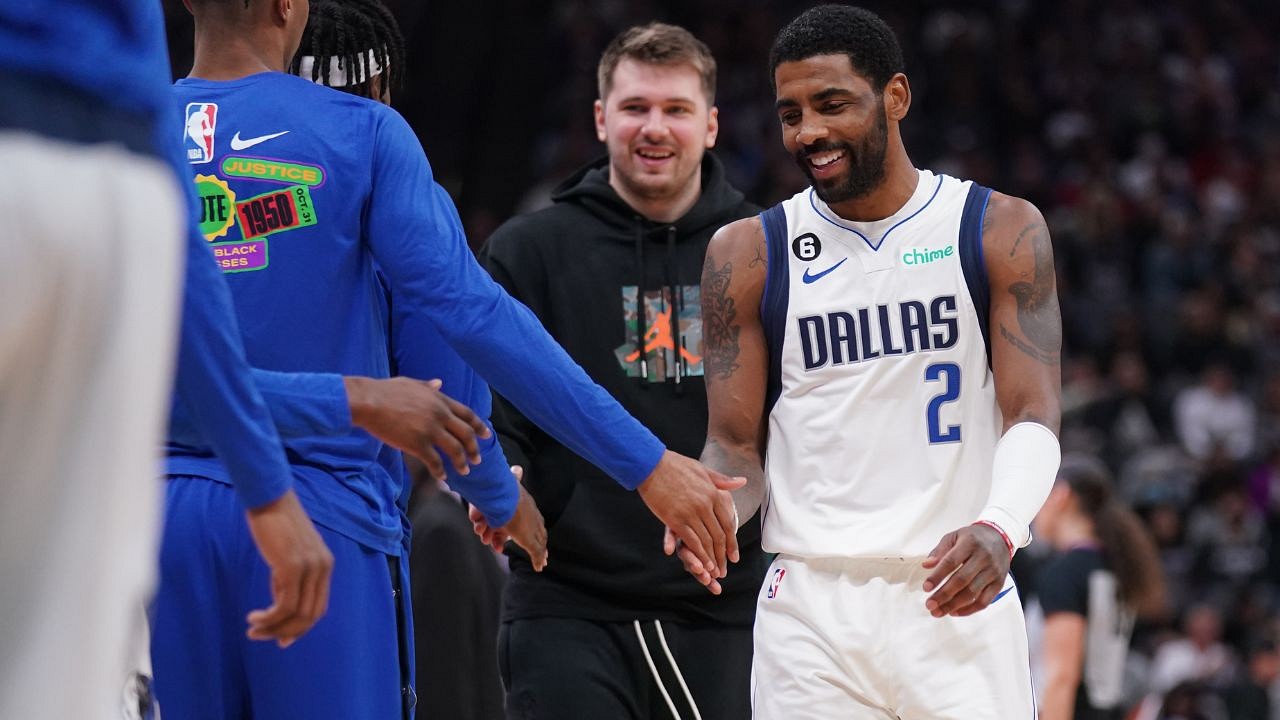 To make that postseason more competitive, they might want to team the Frenchman with a seasoned guard, in which case Irving could be helpful. Also, they would have room under the limit to consider his maximum contract demands, which should net him more than $45 million the next year. It appears that the forthcoming summer will be just as entertaining as this month's transfer deadline.