Lewis Hamilton and Fernando Alonso's intense rivalry between them was or are fortunate for Formula 1 to watch. sparked in 2007 when rookie Hamilton dared to compete against the newly crowned Alonso at McLaren.
Nobody anticipated it, but the rivalry quickly intensified into one of the strongest clashes between two F1 veterans. Both drivers have engaged in numerous standoffs since then, showing that the rifts from that conflict are still present on the racetrack.
But it's good for taking pictures. Every time there is an altercation, the two always publish pictures of themselves together to indicate that peace has been restored. But this time, rather than on the track, the fans demand more in terms of things of the heart.
Read More: Angela Cullen Sent a Heartfelt Letter After Her Breakup with Lewis Hamilton Titled "Find People You Trust."
F1 Fans Want Fernando Alonso and Lewis Hamilton to Vie for Taylor Swift
Some Spanish media publications initially reported that Alonso had allegedly been dating Taylor Swift since last week. Duexmoi, an unknown Instagram gossip page, continued the reports and fed the narrative.
View this post on Instagram
The F1 followers on Twitter began to respond to it right away and uploaded various memes about it. It was one of the most ridiculous rumors that people had ever heard.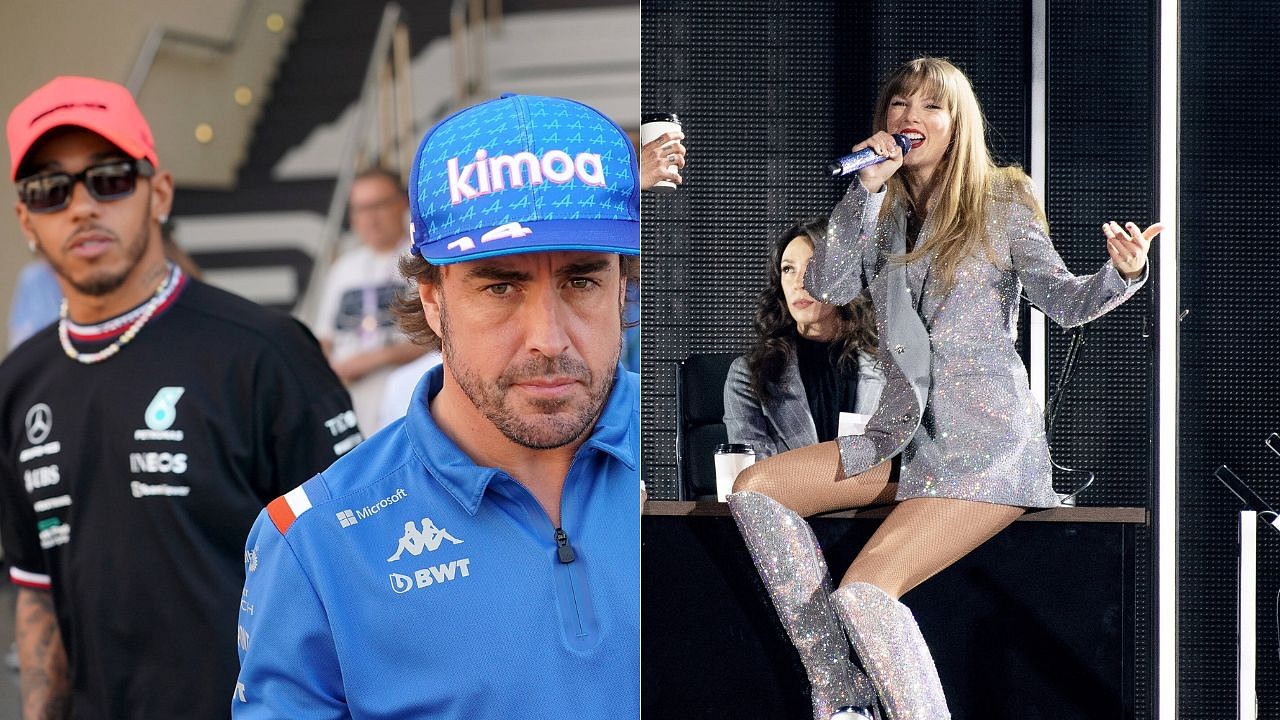 Even though both are apparently unmarried, it's doubtful that Alonso is dating the 33-year-old singer because their worlds don't frequently intersect. And Hamilton is undoubtedly not competing for a girlfriend with one of the biggest F1 icons.
Read More: Tom Brady Once Had to Keep His Emotions in Check While Speaking About His Father, Saying, "My Dad Is My Hero."
Hamilton Is a Fan of The Pop Sensation
Swift is one of the most famous people in the world, and she receives daily support from millions of fans. Hamilton is a fan of the four-time Emmy winner because she has some excellent tunes in her repertoire.
Swift was slated to perform during the race weekend of the 2016 US Grand Prix in Texas. The seven-time world champion of that era expressed interest in going to see her performance and confessed to being a fan.
Taylor Swift in the audience front row with Lewis Hamilton, Martha Hunt and Gigi Hadid's family! #NYFW #TOMMYXGIGI pic.twitter.com/ob5kUXh4qO

— Taylor Swift Updates (@SwiftNYC) September 10, 2016
They even got to know one another in 2016 at a Tommy Hilfiger event. Even Matha Hunt was there at the time, sitting in the front row with them.