During his prime, Dennis Rodman was the NBA player that sparked the most controversy. Despite being selected by a tough team like the Detroit Pistons, he soon developed his own personality as he moved away from the team, emerging as a mysterious public figure who acted spontaneously when he felt like it.
Rodman was greatly affected when Chuck Daly resigned as the Pistons' head coach and quickly found himself a new home in the NBA. He looked up to Daly as a kind of father figure and couldn't go on without him.
The Worm would eventually travel to the San Antonio Spurs, as a result. He spent two seasons with the Spurs before Phil Jackson eventually asked him to join the Chicago Bulls.
Read More: Jake Paul Earnings: Tommy Fury's Trouble Kid Says He Earned $30 Million Boxing Him!
Dennis Rodman on Not Caring About Basketball Any Longer.
Dennis Rodman would be the one NBA player in history who wouldn't fit with the San Antonio Spurs' culture. David Robinson and Gregg Popovich were both former military personnel, and bench boss Bob Hill was a stickler for discipline.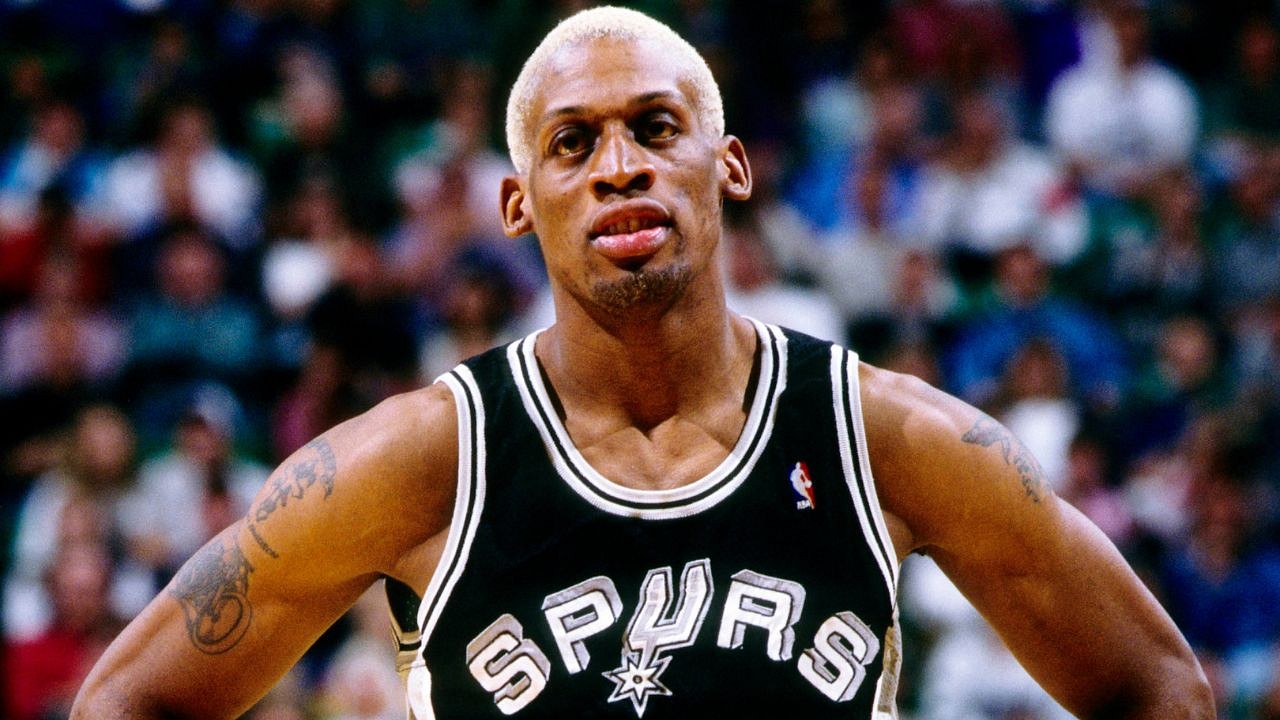 On the other hand, Rodman presented an insurmountable challenge. He himself had no idea what mischief he may be up to at any given time. He made a strong statement about his declining love for the game after defeating the Los Angeles Lakers in the 1995 World Championship Semifinal.
Basketball doesn't interest me anymore. It reminds me of the virtual reality Back to the Future ride in Orlando. I've already outlived my NBA career. Simply put, I'm living my life how I want to. I'm no longer an athlete. I'm an entertainer, Rodman declared.
Read More: Magic Johnson Tear Into Conan O'Brien at Horse and Have a Blast Doing It!
Dennis Rodman considering Himself an Entertainer Does Hold Some Truth to It
Rodman's casual attitude towards the game that earned him millions of dollars per year persisted even after he achieved one of the greatest victories of his basketball career while wearing a Spurs jersey. He has a certain amount of validity when he refers to himself as an entertainer.
Rodman's flamboyant side projects included everything from dressing up as a bride to sell his own book to appearing on WWE as a member of NWO and competing on live television. It's reasonable to conclude that he was quite the fascinating man when you consider this plus his ongoing inebriated antics, which nearly always made the news.