One of the most successful athletes in the world is Giannis Antetokounmpo. A superstar with a net worth of $110 million is The Greek Freak. Therefore, the question of what Giannis does with all that money emerges. Apart from his investments, way of life, and businesses, the former MVP makes significant charitable contributions.
The man is philanthropic and never passes up an opportunity to support the neighborhood. He collaborates with a number of charitable institutions and causes, and he reportedly plans to donate $1 million to Milwaukee's mental health services.
Giannis Antetokounmpo Is Set to Commit $1 Million to Mental Health Services in Milwaukee
Taking care of one's health has been incredibly crucial in recent years. Health consciousness is an important aspect of life, whether it be through exercise, dieting, or eating the correct meals.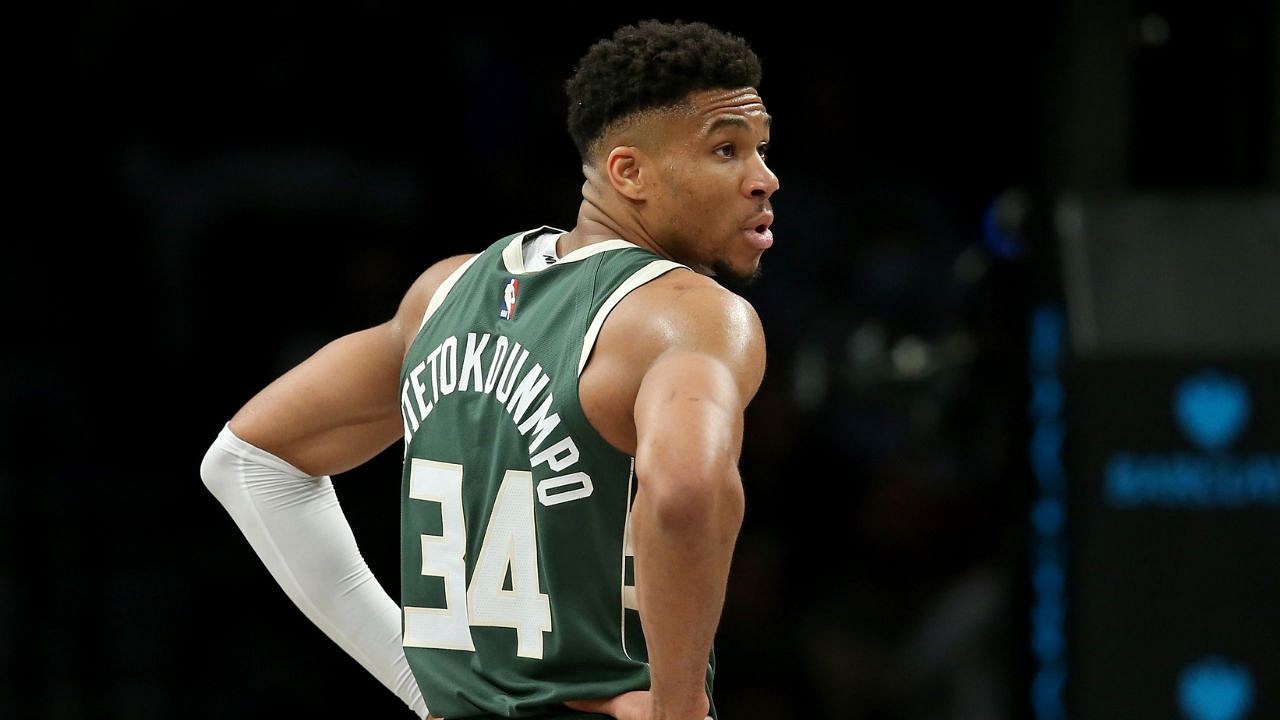 In addition to physical fitness, the world is now focusing on mental health and strategies to enhance it. The significance of the same has been brought up by athletes all over the world. This includes Giannis Antetokounmpo of the Bucks. The Greek Freak is reportedly planning to contribute $1 million to Milwaukee's mental health facilities.
NEWS: According to a public relations rep for the Charles Antetokounmpo Family Foundation, #Bucks superstar Giannis Antetokounmpo will be committing $1 million to mental health services in Milwaukee.

Drake Bentley (@DrakeBentleyMJS) March 1, 2023
The gift will undoubtedly have a significant impact on the city's mental health services. Giannis, whose incredible charm and generosity continue to emerge, made a genuinely beautiful gesture.
It's wonderful to see the former DPOY support the cause. One of the NBA stars who has focused on and acknowledged mental health.
Read More: Bam Adebayo Ranks Giannis Antetokounmpo Alongside Mj, Kobe, and LBJ Thanks to His Video Game-Like Skills!
Giannis joins the likes of Kevin Love and DeMar DeRozan as an ambassador for mental health
NBA players other than Giannis Antetokounmpo have also emphasized the value of maintaining good mental health. Superstars like Kevin Love and DeMar DeRozan have already gone out about their struggles with anxiety and depression.
Kevin Love opens up about having a panic attack during a game this season and his decision to see a therapist. pic.twitter.com/tDDFPKjAcY

SportsCenter (@SportsCenter) March 6, 2018
NBA players and other athletes are frequently idolized as unspoiled heroes. Yet, it is crucial to keep in mind that they are still people, and the fact that many of them are beginning to discuss it is a positive step.