Giannis Antetokounmpo has likely been the best player in the NBA. Since LeBron James' heyday, nothing on the court has been more dominant than what this 27-year-old does.
Only a select few basketball players have had as much impact on the Bucks' recent success as Giannis has had on the game of basketball. And you can find out who they are from a recent Bam Adebayo take on the two-time MVP.
Bam Adebayo says Giannis Antetokounmpo is unreal and 2K-ish like LeBron James, Michael Jordan, and Kobe Bryant
Bam Adebayo, a power forward for the Heat and one of the top two-way players in the NBA right now, recently spoke with Taylor Rooks on who would replace LeBron James when the Lakers superstar retires.
The youngsters of this generation could relate to his response when he said, "The Greek Freak's powers on the hardwood are amazing."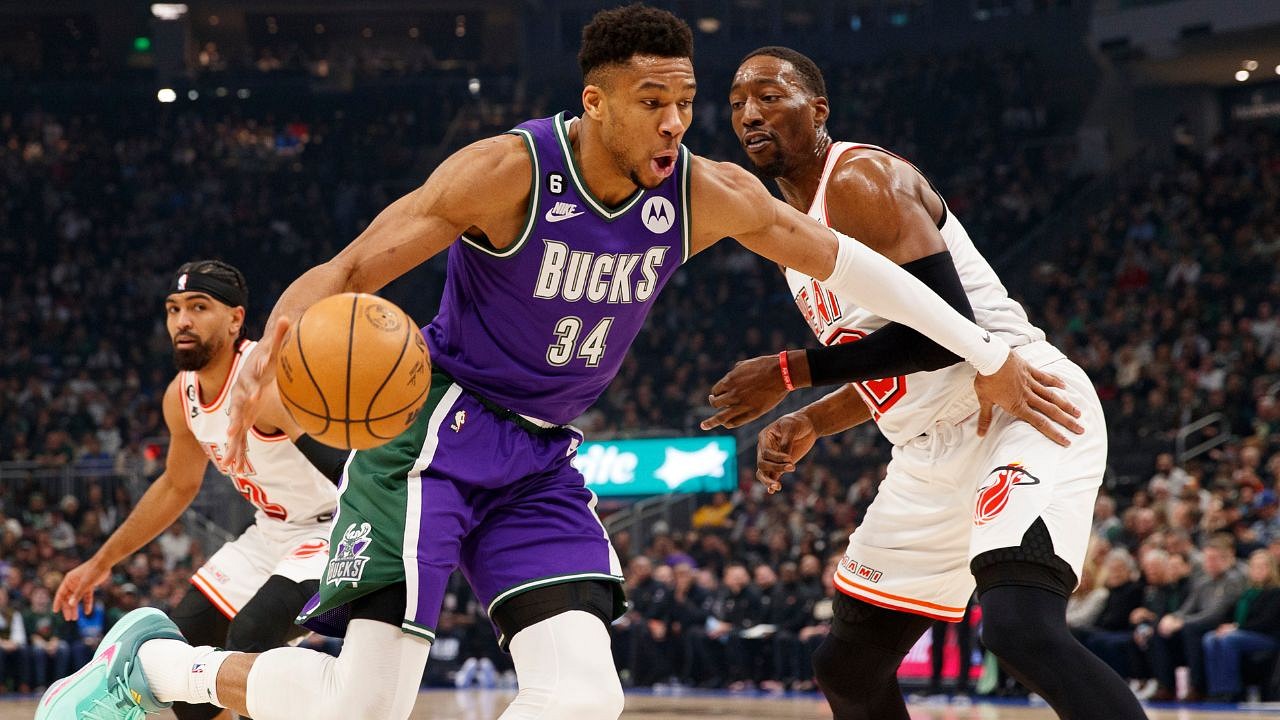 Adebayo compared them to the well-known basketball video game NBA2k, claiming that what he is capable of is extremely close to what only LeBron James, Kobe Bryant, and Michael Jordan have been able to do in NBA2k.
nba/comments/11ec8cb/rooks_bam_adebayo_says_giannis_video_gameish/?ref_source=embed&ref=share">[Rooks] Bam Adebayo says Giannis video game-ish ability puts him in the same group as MJ, Kobe & LeBron
by u/Gaetan123456 in nba/">nba
Would Giannis Antetokounmpo's Dominance Take a Hit if The Bucks Don't Make It to The Finals?
The Bucks Are Currently the Best Team in The Nba with A 44-17 Record Thanks to Giannis' 33 Points and 15 Rebounds in Their Victory Over the Nets. They Are Currently on A 15:00 Run.
Prior to their most recent match, though, they had injury issues that kept their MVP out of a few games and key players like Khris Middleton and Bobby Portis out of even more games.
Read More: Jake Paul Earnings: Tommy Fury's Trouble Kid Says He Earned $30 Million Boxing Him!
If any injuries to those players recur, it would be difficult for them to win the East. If both teams do make it to the Conference Finals, they currently appear good enough to play the Celtics in a 7-game series. Adebayo and his group would also have a voice in it.
If the stars of all the favorites remain healthy by then, this postseason has the makings of a blockbuster.